Bird Sanctuary In Hikarigaoka Park (2011-12-22)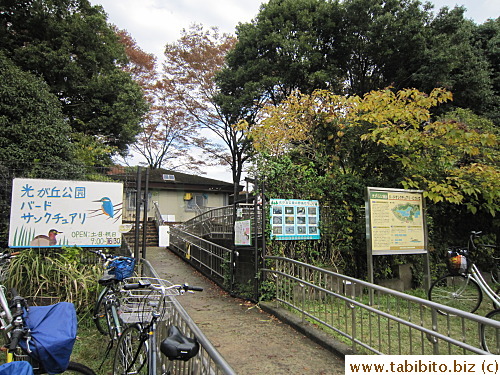 Out of the several attractions in Hikarigaoka Koen, the Bird Sanctuary is where we made a detour to. I even brought my own binoculars for the bird watching. But at the end we hardly had to use them 'cause there are free mounted binoculars which are much more powerful than ours.
All the people there including amateur photographers wanted to see the Ootaka (Goshawk) and there was just one that flew between two trees and perched a long time on one as if he was giving us time to admire his beauty. Of course the photographers went mad clicking their shutters.

I was able to take a couple of crappy shots of the Goshawk with my Canon IXY, but sidle up to any photographer and "hover" a bit and they will be all too happy to show you their pictures.
So at the end even when I couldn't get a clear image of the bird with my point-and shoot camera, I still got great photos by photograhing the photographers' pictures, haha!
---
Back to top