Tezuka Osamu Exhibition (2009-05-18)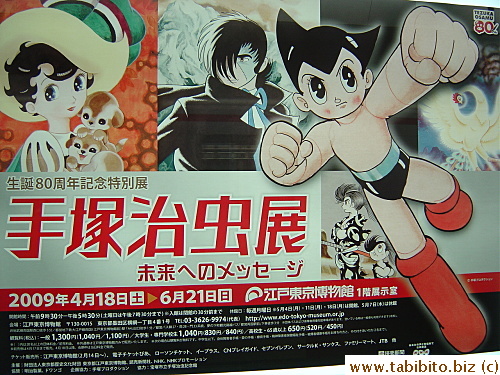 I used to watch several cartoons by late Tezuka Osamu when I was little in Hong Kong. I vividly remember the one about a Prince/Princess "Sapphire" (Hong Kong translation) and another about a lion club. There's also one about a doctor which I didn't like much. In fact I don't think his characters are beautiful or the storylines captivating, I just watched them because there's not much else to watch.
Anyway, his exhibition is being held at Edo Tokyo Museum till June 21st.
---
Back to top