Useful Turntables (2008-03-20)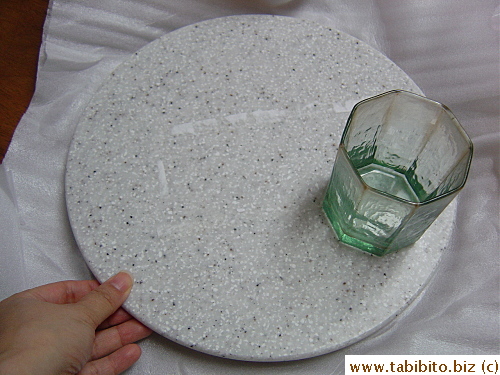 There's an abandoned cake-decorating turntable thing at KL's office left over from a project a year ago. Since no one wanted it, I asked him to bring it home.
Turntables, in my opinion, are very handy tools in a pantry/kitchen cupboard. Instead of digging through layers of stuff to reach for jars, cans and whatnots at the back, everything is easily visible and reachable if they are placed on a turntable/lazy susan. You can even put a lazy susan in the fridge if your fridge is big enough.

---
Back to top