Sacre Coeur In Montmartre (2010-12-04)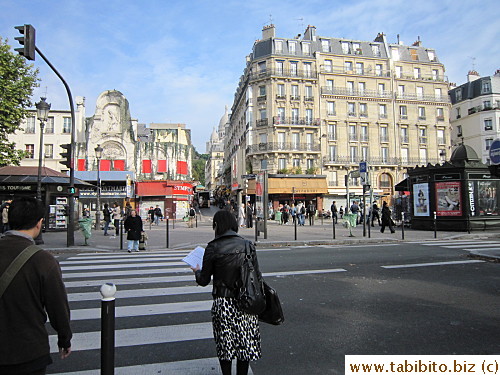 Montmartre is the first stop of our tour.
It is famous for several things:
Sacre Coeur Basilica.

Setting for the movie Le fabuleux destin d'Amélie Poulains or Amelie from Montmartre.
Artists' paradise.
Besides the Louvre, Sacre Coeur must be the most visited place by tourists. The domed structure is beautiful but the sweeping view of Paris it affords when you stand in front of it is truly splendid.
We had limited time touring the basilica and a few of the souvenir streets. If you go there, I heard wandering the meandering roads and climbing the steep hills/steps, you can find artists at work and lovely buildings. Many tourists also view visiting the location shots of the Amelie movie as their main activity in Monmartre.

---
Back to top