Calbee Ebisen (2007-05-15)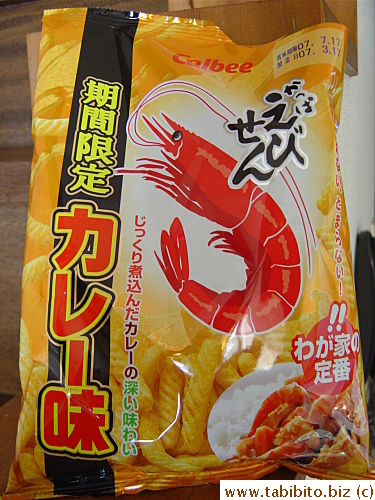 I have always loved Ebisen, the prawn chip thing, since I was a kid. I still buy it from time to time to satisfy my cravings for this prawny snack. Calbee, who makes this delectable food, now has a limited-time-offer of curry Ebisen.
The new flavor has a hint of curry flavor without overpowering the prawnish taste. It's not bad, I'd buy it again.
---
Back to top