Yellow Peaches (2008-07-14)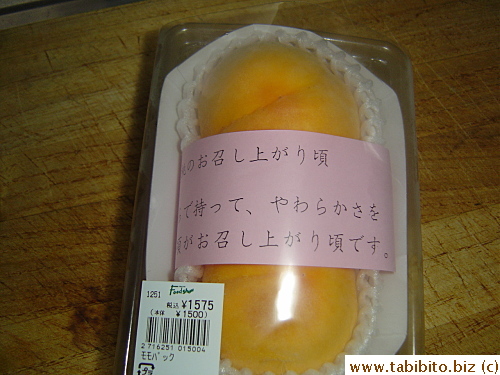 KL went to see his friend for afternoon tea who traveled here from Hong Kong with his new wife and friends last month. When he came home, he brought back a pair of new yellow peaches, a gift from his friend (Thank you R).
We are still not in the height of peach season right now, therefore these yellow ones from a coupla weeks ago were not as sweet as expected. We did enjoy them though, hey, food just tastes twice as good when it is free!

---
Back to top