Bio (2004-02-27)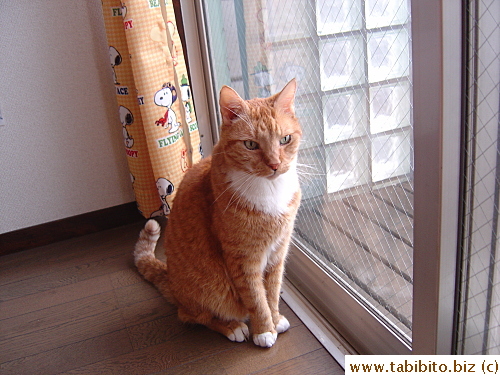 I grew up in Hong Kong, lived in the US for a few years and finally settled in Sydney, Australia. My husband, KL, and I moved to Tokyo in July 1999 after he got a two-year research job at Tokyo University. We were supposed to live here for two years only. Then in 2000 a head hunter somehow got hold of his credentials and wanted to arrange an interview with him and some people at a computer company. He was like,"Sure, what the heck?" A job offer came, he took it and that's pretty much the reason two years becomes four and a half years, and counting. He has changed jobs a couple of times, but all within Tokyo.
And a final note: In January 2001 our then nine-year-old cat, Daifoo, came from Sydney to live with us. He's still struggling to communicate with our neighborhood cats in Japanese, much like the way I am with the neighborhood humans.
Update: He passed away on July 4th 2009.
Update 2: We adopted a 3.5-month-old rescue kitten who joined our household in late July 2009, we named him Efoo.
You can find a more up-to-date bio here.
---
Back to top