Yansando BBQ (2018-10-21)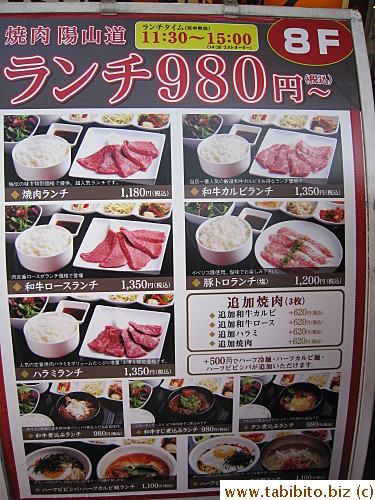 This meal took place way back when my brother and his family visited Tokyo in January this year.
It's quite unusual that the meat actually looked BETTER than the advertised pictures. We ordered all six lunch sets and shared amongst us so each could have a taste of the different cut of beef. They were very good.
Yansando is a good Korean BBQ restaurant in Ueno (
).

---
Back to top