We Like Grocery Shopping Online (2007-09-04)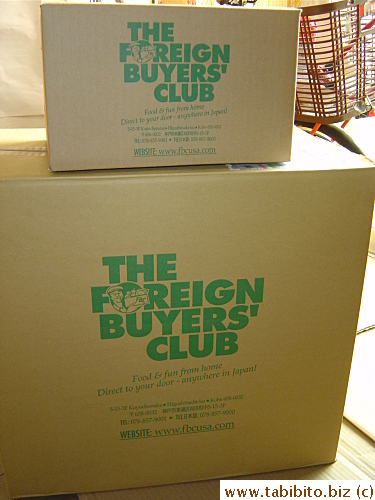 I don't know what we'd do without the Internet. KL does all his banking online and we do 70% of our grocery shopping via various sites. Shopping for food is physically demanding in Tokyo unless you own a car and can drive to one of those rare markets which offer a parking lot. I remember our pre-Japan days when we could just drive to the supermarket, load up our trunk and pull right into our garage to unload our grocery. Those days makes grocery shopping so easy.
Here, just getting a bag of this or a bottle of that and the items in your supermarket basket could really add up. And lugging that weight all the way home is a pain in the butt. Nowadays you can get any food items online from specialty shops and ordinary supermarkets. Despite the convenience of online shopping, I still get our fruits and veggies from the local grocery store. I like to be able to actually see the degree of freshness of the produce I buy.

Of the many online shops out there, we can't do without DHC which sells our "crack drinks", Ribena; and FBC, an excellent company which carries lots of grocery from the USA and also imports food on behalf of their customers. We get our cereal and a whole host of things from them regularly.

Shopping grocery online is easy and time-saving. And the bonus part is we can pretend to help the environment by reducing green house emissions from "choosing" not to own gasoline-burning cars--- not that we have a choice in this of course-- hahaha.

Here are sites we frequent for our fooding needs:
| | |
| --- | --- |
| www.dhc.co.jp | Fix our Ribena jones |
| www.fbcusa.com | Peace cereal and bread and stuff |
| www.mekonfoods.jp | Thai fragrant rice and Southeast Asian products |
| www.kaldi.co.jp | Foodstuff from Europe with a good range of olive oil |
| www.themeatguy.jp | We get chicken and ducks from them, the other meat that we've tried is not so good |
| www.the-seiyu.com | Japanese grocery store |
---
Back to top