Taiwan Bussankan (2010-06-25)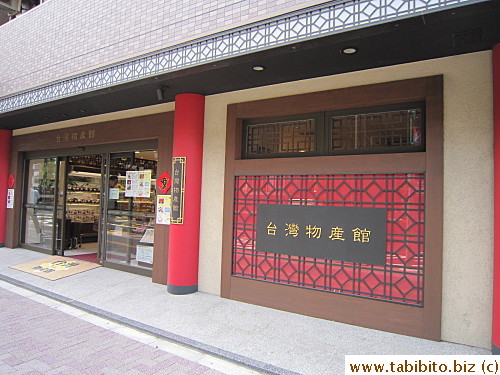 Found a store specializing in Taiwan products near our home. Taiwan Bussankan is the collaboration of Taiwan and Japanese government aimed at introducing and showcasing Taiwan merchandise to the Japanese people.
The flagship store in Sasazuka isn't terribly large, but it does have a variety of products we like such as Taiwanese tea and instant noodles. They even had Taiwan mangoes and lychees when we went there and the lychees were much redder and bigger than the ones I bought online at about the same price!

The store also conducts cooking lessons and a small restaurant inside serves Taiwanese dishes.
Taiwan Bussankan (東京都渋谷区笹塚2-14-15 ヴェルト笹塚ツインビル1階) Shibuya (
)-ku, Sasazuka 2-14-15

Direction: Keio Line, Sasazuka Station, north exit. Turn right from the exit, walk to the end, turn right, walk to the end again, turn left and walk to the traffic lights. Cross the road and the store is to the left of Summit supermarket.
www.taiwan-bussankan.com
View Larger Map
---
Back to top