Singapore food street At Changi (2015-01-15)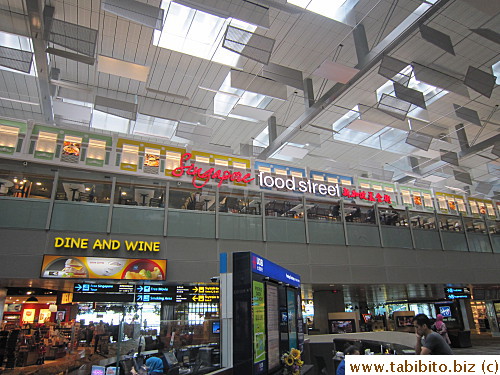 We wanted to grab a bite to eat before catching our flight. Walking past "Singapore food street" (like a mini hawker center), we decided that'd be the place. Of the different types of cuisine on offer, we were, once again, shamefully drawn to Cantonese BBQ. Just what's wrong with us?!
A plate of roast duck over rice sans vegetables served with a bowl of broth cost S$6.5, not bad for airport food. The taste was alright, not excellent but not bad at all.
---
Back to top