Our Garden Update (2005-06-13)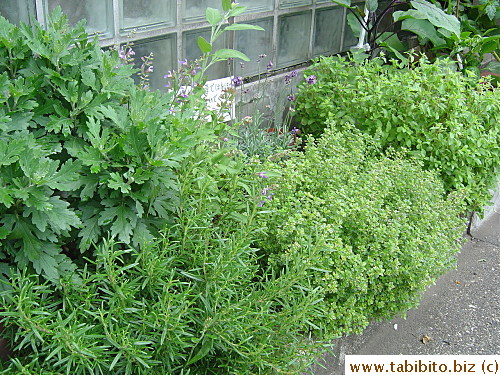 It's time to show you some current pictures of our plants. All
the herbs in the "garden"
are beyond flourishing, they have gone mad! I have to trim them almost every other day to curb their growth. The sage flowers are in such abundance that I use them for cut flowers. And the veggies are doing very well too.
Who'd have thought a piece of dirt no bigger than half a bathtub could give such a healthy yield?
---
Back to top