Goodbyes Amidst Christmas Lights (2007-12-26)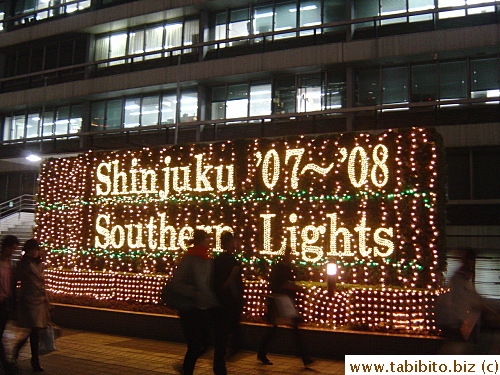 It is very hard to say goodbye to those you love particularly at this time of the year. It makes me feel sad in this happy holiday season.
After our farewell dinner, our goodbye to Peter, Rachel, Tiffany and Oscar took place in Shinjuku (
) Station. Hugs and kisses were exchanged amidst curious onlookers inside the station and Christmas lights on the streets.

I must thank Peter and Rachel once more for bringing us the grocery and gifts, and all the food we were treated to.

BTW, we finished reading the magazine you left us, Peter. You guys need to come back next month to give us a new issue.
---
Back to top