Toriyoshi (2008-04-05)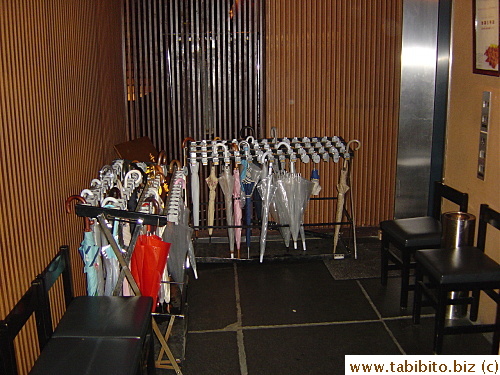 David would like a more Japanese style restaurant for dinner and since he loves chicken, we thought Toriyoshi would suit him. We had eaten at their Kichijouji branch n years ago, I honestly don't recall how most of the food went except that their signature fried wings were dry and tough.
This one we went to is in Shinjuku (
), just one floor above Gomaya. We had a completely private room with a fully shutable sliding door. A bell on the table lets us call our server who always promptly arrived at the ring.

Toriyoshi is a restaurant which specializes in chicken dishes. The food we had was great overall and very reasonably priced. This time the wings were not dry at all and the generous sprinkling of pepper made them spicy. We liked them so much that we placed a second order as soon as we finished the first one.

Serlina had bought some cakes at a department store prior to dinner so they had that for dessert at home. Thank you once again for picking up the dinner bill, David! The food, as well as the company, were thoroughly enjoyed.

Toriyoshi Seno Building 4F 3-18-4 Shinjuku (1 minute walk from JR Shinjuku Station east exit, behind ABC Mart in the building next to Kinnokuniya bookstore)
---
Back to top