Summertime Fireworks (2004-07-06)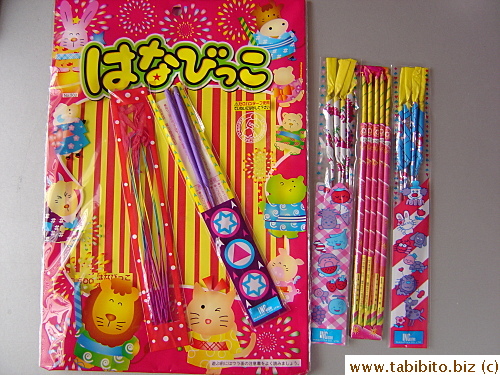 When I was in Sydney, big firework display is almost a tradition in the New Year celebration. Here in Japan, New Year is celebrated quietly with no fireworks and boisterous gatherings in the pubs or on the streets (except during countdown moment). But it doesn't mean there're no fireworks in Tokyo. There is plenty in Summer.
Japanese celebrate summertime with a bang, literally. Firework displays are held in different parts of Tokyo. One of the biggest is held over Sumidagawa (Sumida River). It draws tens of thousands of spectators to the event every year. A television station has been broadcasting the event live since the year we arrived in Tokyo. We've watched it a couple of times on TV but never in person, nor do we ever intend to. The reason?

Huge crowd, hot muggy night and mosquito-infested air versus comfortable home, air-conditioned room and bug-free air. It's a no brainer.

PS: To all my dear readers, here is a link which will give you the most fun in watching fireworks. Enjoy!

---
Back to top