Narita To Hong Kong (2009-12-12)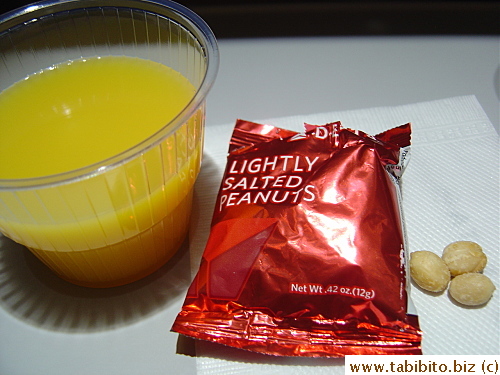 Nov 21, we began our vacation.
I had KL to thank for making all the flight and hotel reservation for our trip. He pored over all possible airlines websites to get the best prices with the best connecting boarding times. The best plan we came up with for our trip was to fly two airlines between Tokyo and Ho Chi Minh and stay overnight in Hong Kong before catching the flight out to Ho Chi Minh City the next morning.

The flight to Hong Kong was uneventful but the meal was the best airline meal I ever had. The shrimps had that high heat wok frying smokiness which was totally unexpected and impossible to achieve in airlines food. How they managed to do that I have no idea.

Our layover in Hong Kong was at Novotel Citygate, one of three hotels close to the airport. The friendly staff at counter B16 led us to the bus which is provided free for guests to and from the airport. By the time we got to Novotel, it was past midnight (late flight).

Because the type of room we booked was full, we got an upgrade to a bigger room. Our room was modern, chic and fairly spacious. But the small bath recess (with no space to store or hang clothes)opens right into the vanity area which is totally open to the room, you basically step out of the bathroom stark naked so our type of room may not be a great one for friends to share unless they don't mind being seen naked!

---
Back to top