Crystal Jade (2011-11-21)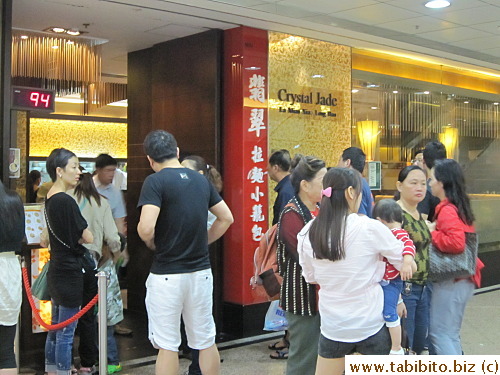 We had debated whether to stay in the hotel (meaning eating in one of their restaurants) when typoon hit. But since there's no rain and the station is just 30 seconds away and we still had our MTR pass, we decided to go to Lei Bistro in Causeway Bay which is connected to the station meaning no need to go out on the street.
Unfortunately Lei Bistro was closed! Too lazy to go somewhere else, we went nextdoor to Crystal Jade. We used to love the Tsim Sha Tsui branch when their food was still excellent, but never tried the Causeway Bay one.

Service was good and efficient. Food was surprisingly not bad either. A very returnable restaurant.

Crystal Jade B2, Shop B221, Times Square, Causeway Bay Tel: 2506-0080
---
Back to top