The Only Harbour Pictures I Took This Trip (2014-01-25)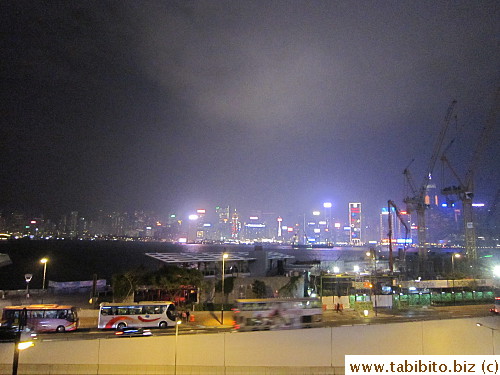 Of our 10-day trip, we never even once had a proper viewing of the million-dollar Victoria Harbour lights. Time just slipped right through our toes!
Here is the closest we've come to seeing some sort of ligts of the harbour and it was a lucky random stumble on our way back to the hotel after the dinner at Tai Hing in Tsim Sha Tsui East. If KL hadn't dragged me up the escalator to see where it led to, we'd not even have the few pictures you see today.

The park entrance is on top of the long escalator located at the corner of Mody Road and Chatham Road South.
---
Back to top