Bondi Pizza (2014-03-19)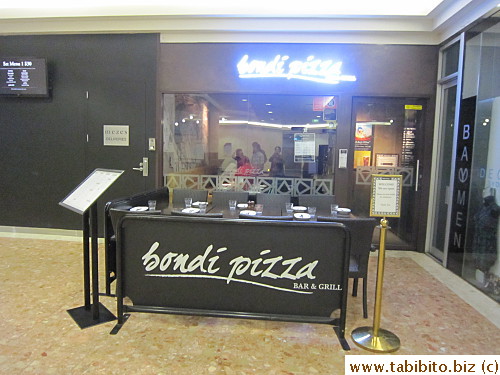 David and Serlina were going to take us to Bankstown Sports Club for pizza but I forgot to bring any ID so that's no good. As an alternative, we randomly picked another pizza joint near home.
It's a no-return restaurant for me not because of bad food, it's because of thunderous music that was blasting in the background the entire night. I had to SHOUT on top of my lungs to talk. We left as soon as we finished eating and my throat was sore from all the yelling!

Thank you David for insisting on paying for the meal and serving dessert at your place!

Bondi Pizza Shop 35, Bayside Plaza, 376 Bay St, Brighton Le Sands Tel: 02-9556-2111

www.bondipizza.com.au
---
Back to top