Butterfly Garden At Changi (2015-01-14)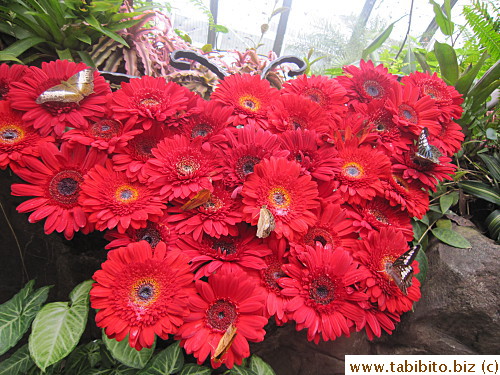 Nov 20th, we caught a cab at the taxi rank right in front of Hotel Jen to Changi Airport.
Numbers: Airport to Hotel Jen on a Saturday past 9pm, cab fare was S$30.

Hotel Jen to Airport on a weekday past 10am, cab fare was S$20.

Changi airport is huge, clean and full of things for passengers to enjoy, no wonder it's voted the best airport in the world many times over.

We visited the Butterfly Garden for the first time. It's small (I guess passengers usually don't have a few hours to spare in the airport before boarding a plane) but has enough butterflies to satisfy curious eyes.

Now that they are building a second airport with TONS more stuff to see and do inside (rumoured to be completed in 2018), I can't wait to visit Singapore again.

---
Back to top