Things We Brought Back From Malaysia (2004-11-04)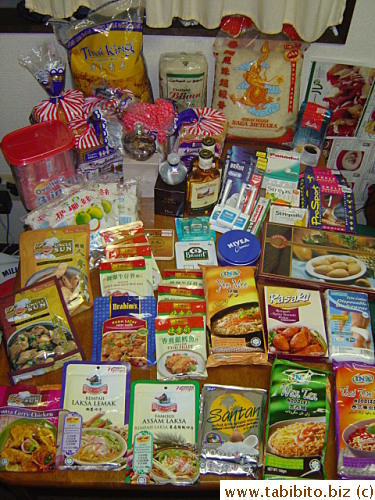 Our shopping from Malaysia: mostly food including 2 5-kg bags of rice!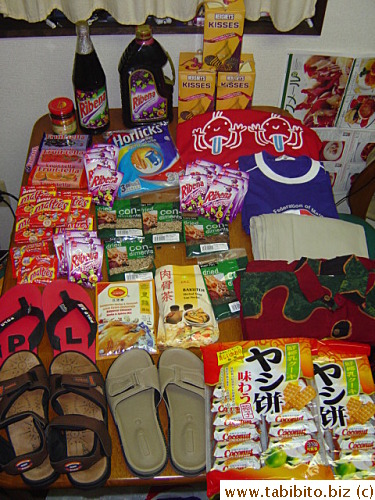 More shopping. Found my favorite drink, Ribena, in KL. Bought 3.5 liters in total and numerous Ribena chewy candies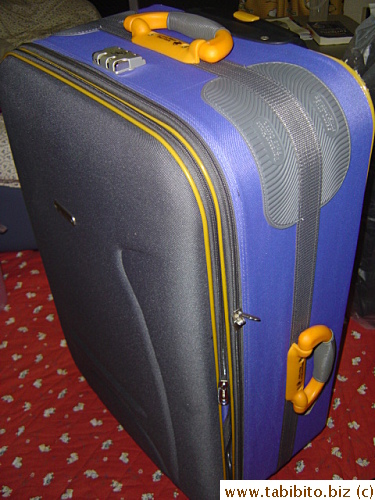 We left Tokyo with one suitcase which weighed 14.5kg and returned with two suitcases weighing 44.8 kg! But the clip on the zip on the cheap suitcase we bought in KL already broke when we picked it up on the carousel in Narita Airport. A classic case of "You get what you pay for"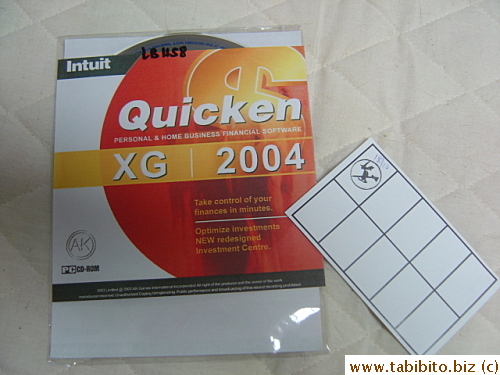 A CD KL got in China Town. He even got a stamp card with it, he just needs to buy nine more CDs and he will get the next one free. KL, let's go back to Kuala Lumpur to get more CDs, shall we?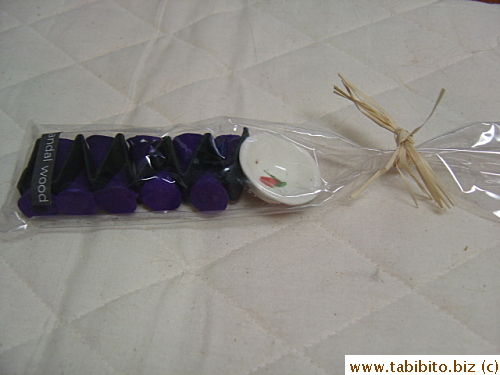 KL bought this incense for himself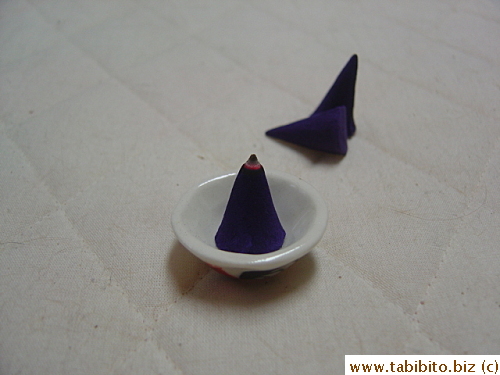 The smell reminds me of Thailand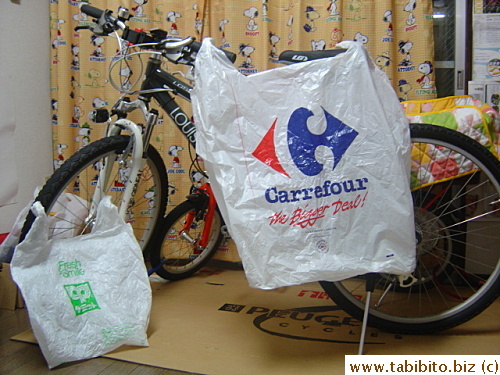 You think Carrefour hypermarket in Kuala Lumpur's Mega Mall can make their grocery bags any bigger? They use huge bags even for small items. The normal-sized bag on the left is for comparison purpose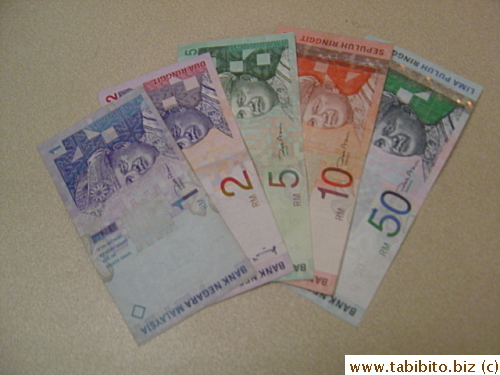 Malaysian bank notes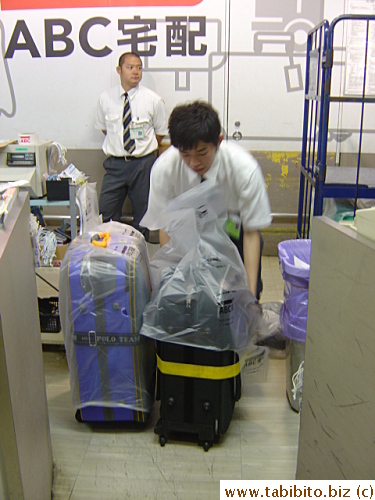 As usual, we got ABC to transfer our luggage home. It was raining when we arrived in Tokyo and the staff put covers for our bags so they wouldn't get wet in the rain. Such attentive service, yep, we're back in Japan. I love this country!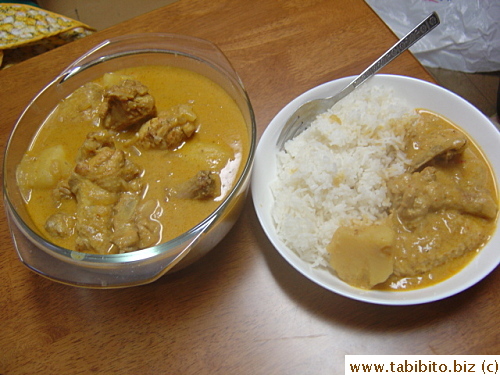 A curry chicken dish I made using the packaged spice mix I got in KL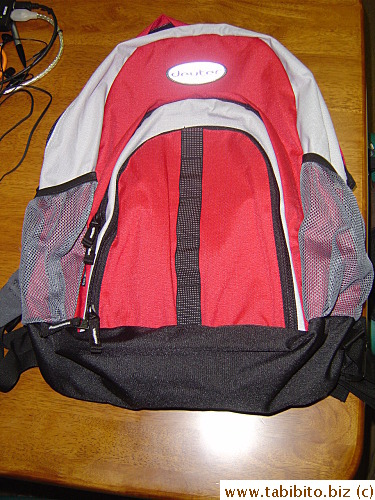 Bought this Deuter backpack on sale in a shop in Times Square which would have cost over twice as much in Tokyo. What a bargain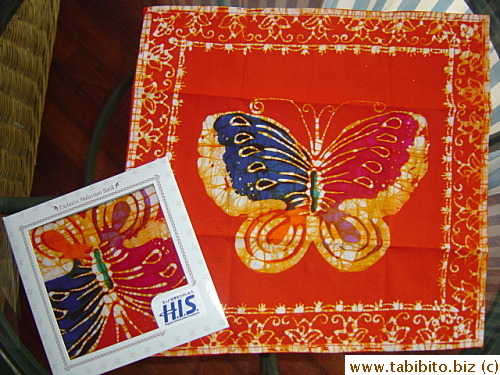 The tour guide from Langkawi gave us batik handkerchiefs, how nice. Batik products are famous in Malaysia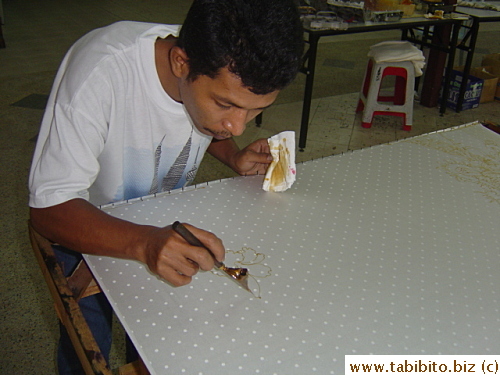 Patterns on the fabric used for making batik is hand painted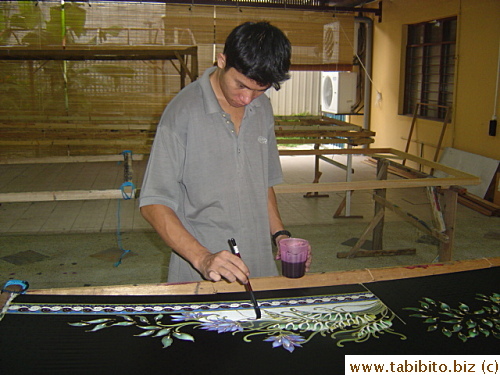 It is also colored by hand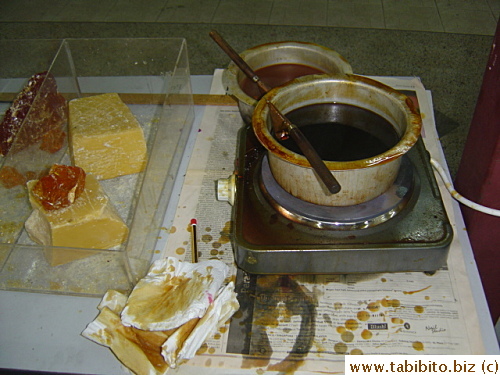 Melted wax is used to outline the patterns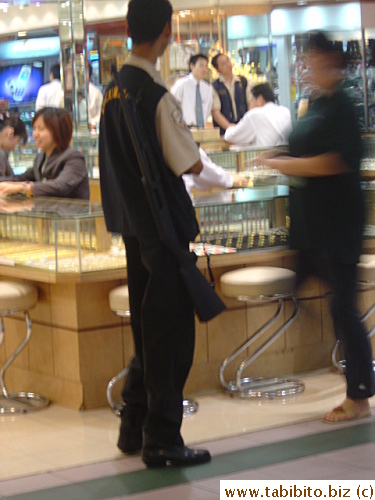 Many jewelry stores have security guards who carry a big long rifle to guard the store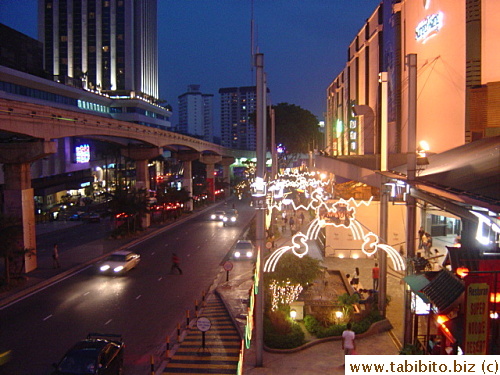 The street outside Sungei Wang Plaza, a mall just minutes from our hotel where we shopped almost everyday
---
Back to top