One Day In Kyushu (2006-12-15)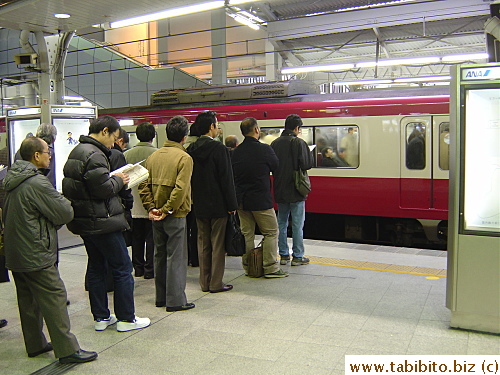 KL went on a business trip to Kyushu last week for just a day. He took the camera with him in case there were things worth taking pictures of but there weren't. He did take a few photos of Haneda airport which he'd never been before.
All of the group but one got upgraded to business class even though the flight only took two hours. Regardless of flight time, bigger seats are always welcome.

I asked him to get some souvenir for Mrs Y and Ms I since they have been bringing us gifts whenever they go away. KL, despite his tight schedule, managed to grab a couple boxes of Mentaiko (fish eggs) at Kyushu airport. Such a good boy he is and my neighbors received the souvenir with a big smile on their face.

---
Back to top