New Plants For Our Garden (2008-09-23)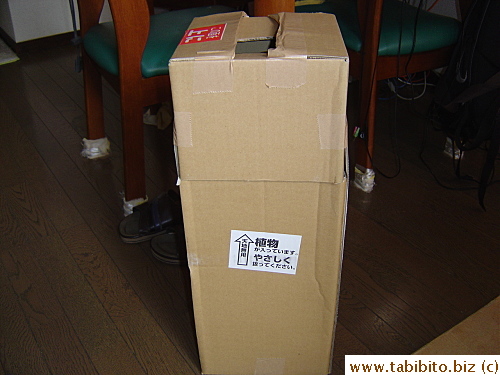 After the renovation work on our apartment building decimated our "
front garden
", it's time to replace the lost lavender and daisy. KL wanted something different and something that can produce fruits so we searched rakuten.com for ideas. We finally settled on a couple of berry plants.
One thing to note is the store at which we placed the order. Since their berry seedlings are sold in pairs and we didn't want to grow the same two variety in our teeny patch of dirt, KL asked them if they could substitute a different berry in the pair. They emailed back to say okay and gave us a date that they would ship out the plants and the date we would receive them. So far, pretty nice but ordinary gesture from any good stores, right? But get this, they said we could pay AFTER we received the plants! Well, well, if they want to trust a total stranger this much, how can we even think of swindling them?

If you live in Japan and want to get gardening supplies online, you should consider doing business with these reliable and honest people: www.rakuten.co.jp/tsuchikko
---
Back to top