White Valentine's (2011-02-22)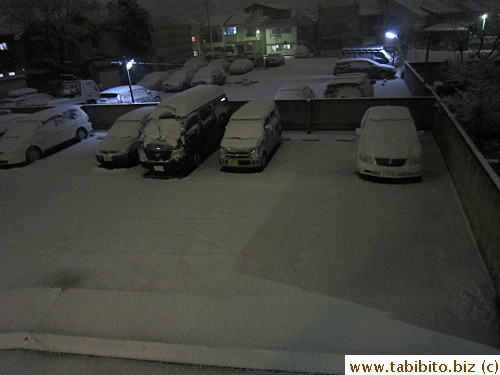 A White Christmas is very rare in Tokyo as it doesn't snow until February, but a White Valentine's Day is entirely possible. And that is what we had on Feb 14.
As big white flakes fell, we ate Mocha Pot de Creme for dessert and watched The Wire. By bedtime, the outside had turned into a white blanket, how romantic for a Valentine's Day.

P.S. The recipe for the dessert is from Chef John, one of the very few"celebrity" chefs (he's not famous on TV yet, but well-known in the foodie world) in my opinion who truly knows his stuff.
http://foodwishes.blogspot.com/index.html

---
Back to top