Lunch At Negishi (2009-08-14)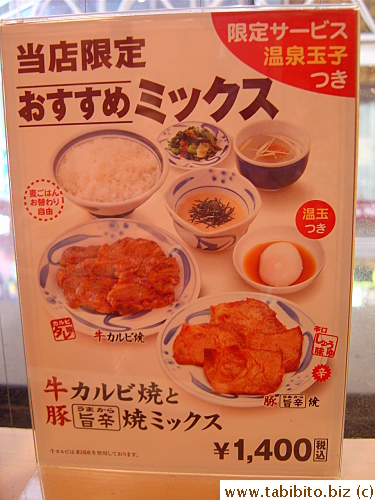 Shopping in Kichijouji and had no idea what to eat for lunch.
Negishi's
chargrilled beef tongue set is always a safe bet, alright then.
They happened to have a special mixed grill set for a limited time only, so we both ordered the same thing. Even though the serving of beef and pork slices looked small, we felt so stuffed for the next 6 hours.
---
Back to top