Domino's Pizza (2011-06-25)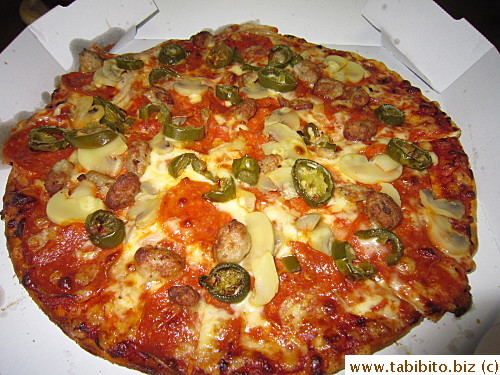 We've always stuck to Pizza Hut when it comes to getting delivered pizza, but the "new improved sauce" from Domino's that won people around made us want to try it too.
We got one crispy crust and one regular crust pizza and to be honest, they were both quite good. Of course they were no way near the real pizza baked in woodfire ovens, but I would quite happy to eat Domino's pizza again.

And one thing: watching our order "getting made and leaving the shop to our apartment" on the computer is FUN! We ought to make another order so that we can watch that 30-minute clip again!

---
Back to top