World Cup Changes Our Life Style (2006-07-12)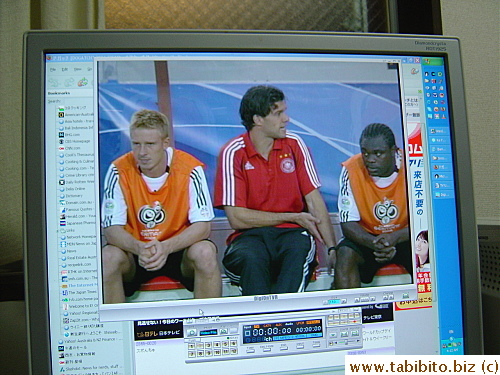 Haven't been updating this site diligently. What with the World Cup going, I spent most of the day (when I wasn't taking a nap to catch up on the lost sleep staying up to watch the matches) poring over FIFA's site and numerous other football news.
The past weekends, instead of going out to try to take pictures, KL and I were usually fast asleep so we could be fully awake watching those midnight and 4-AM matches (Japan time). Therefore no new pictures, no new updates...

Speaking of matches, who'd have thought Italy and France would end up in the final? I was worried it might have been Germany and Brazil duking it out in the last match of the tournament, because that would've been soooooo boring. I didn't want to see that happen two times in a row.

I always have a sense of loss whenever the World Cup tournament is over. Four years is just too bloody long to wait for the next one. (sigh...)
---
Back to top