Kitten Pictures (2006-06-21)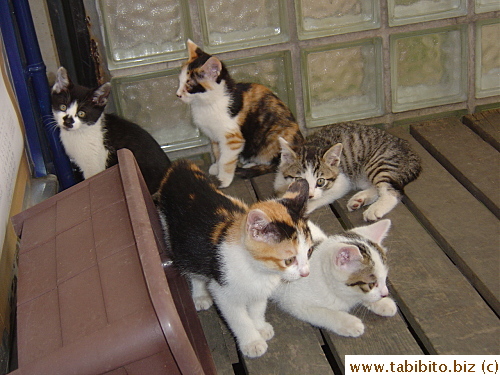 Five kittens, five very different personalities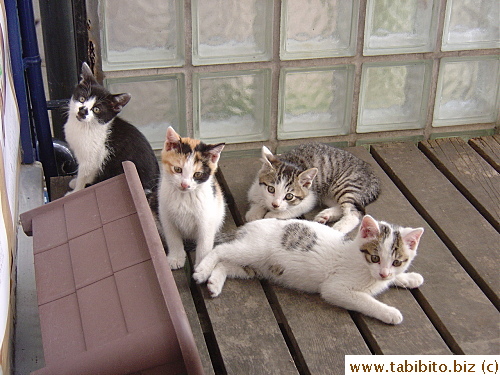 Spooky bolted just two seconds after I took the previous picture, the others stayed put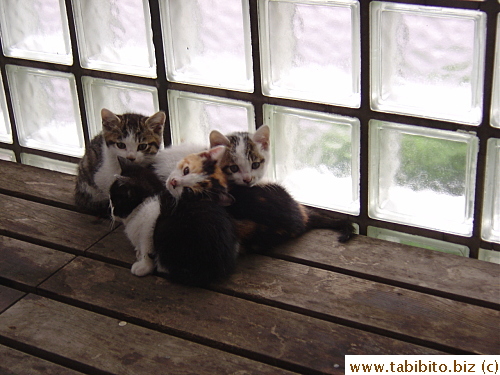 Tiny balls of fur with cute faces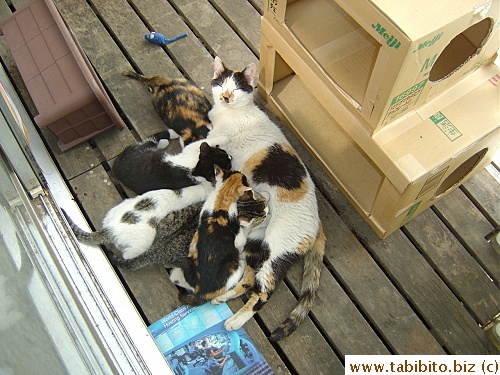 One big family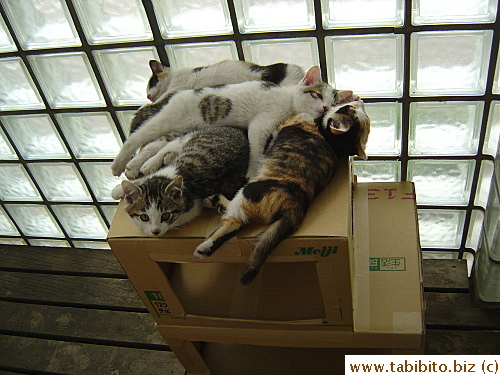 The rooms are vacant, guys?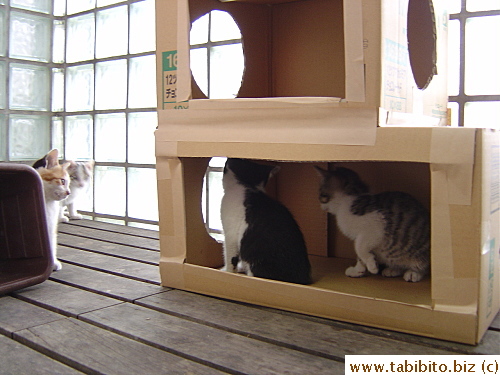 "When are they coming out so I can get in?"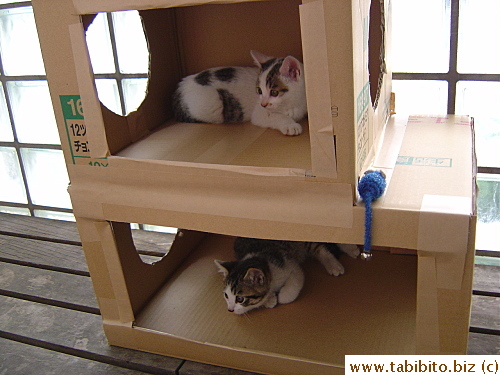 Rooms full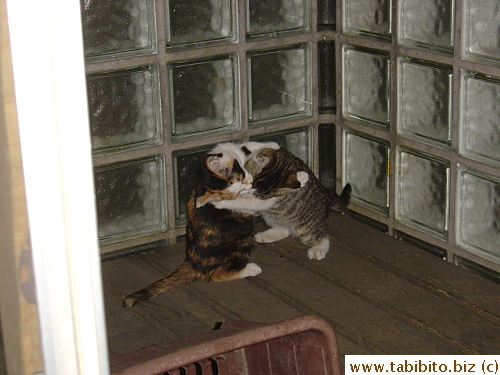 Wrestling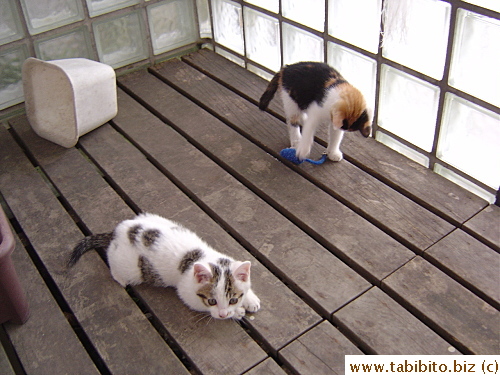 Patchy and Feisty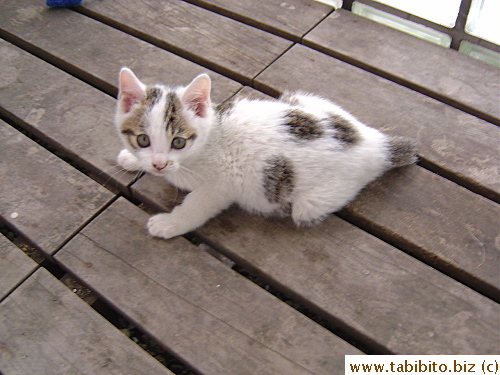 Patchy reminds me of a soccer ball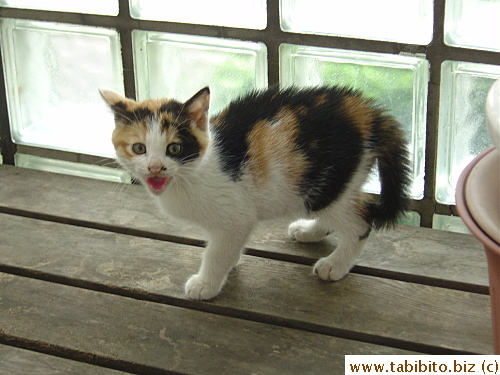 Feisty reacts when she sees our big ol' Daifoo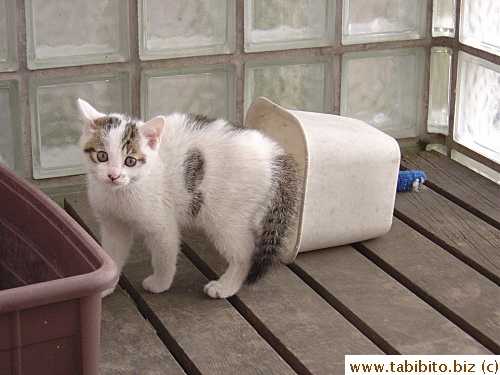 Patchy has the same reaction. Little do they know that our cat is more afraid of them than they of him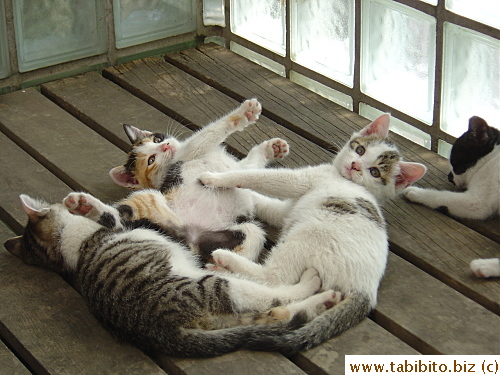 Legs everywhere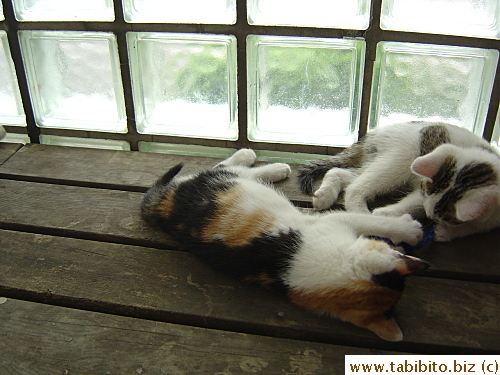 Playing with a toy mouse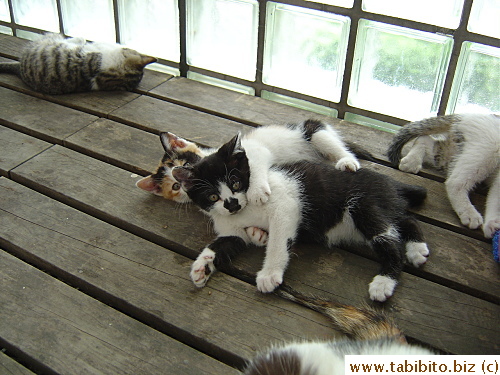 Feisty wrestles with her sister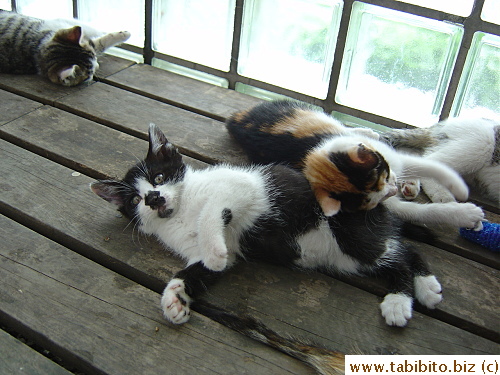 She looks wary of me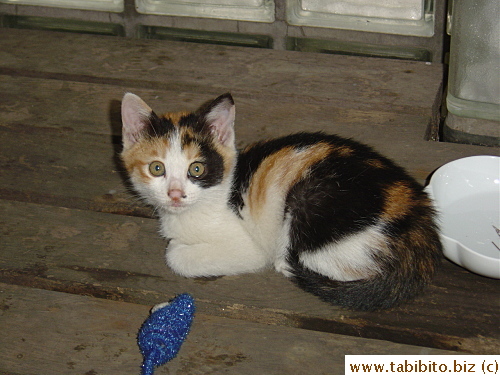 This shy little kitten will get spooked over the smallest thing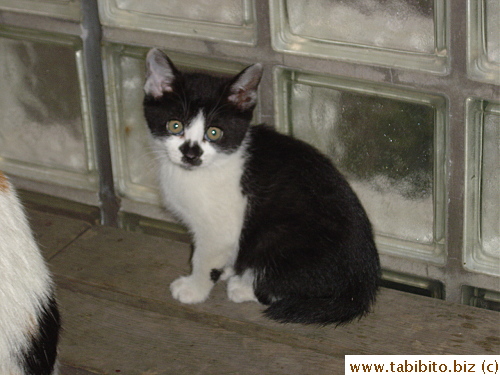 Blacky has a goofy face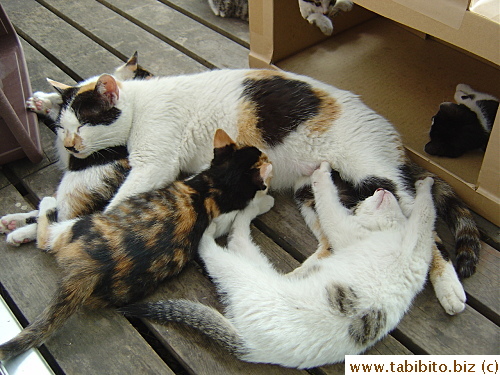 Mother uses Feisty as a pillow and Patchy has a weird sleeping pose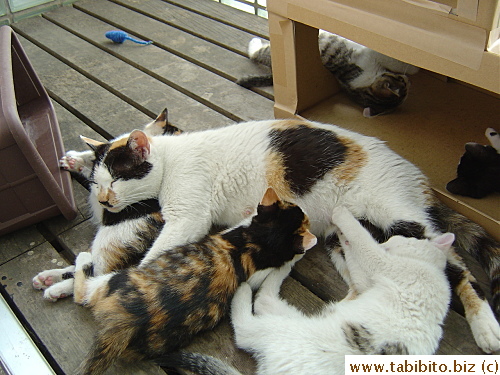 Tabby in the background sleeps over the "window" in the box. How's that comfortable?
---
Back to top