Wolfgang Puck Cafe (2006-12-14)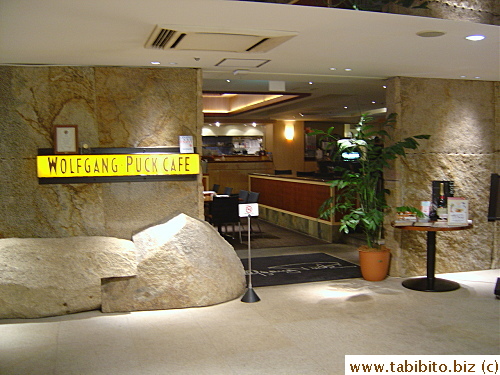 Restaurant front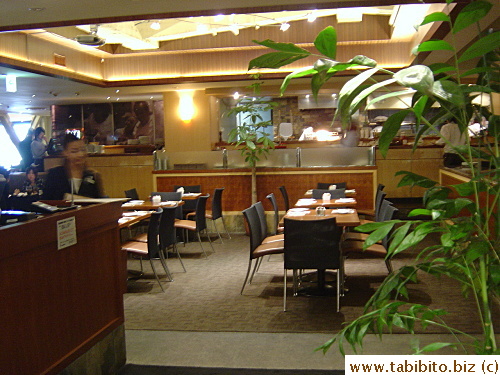 Interior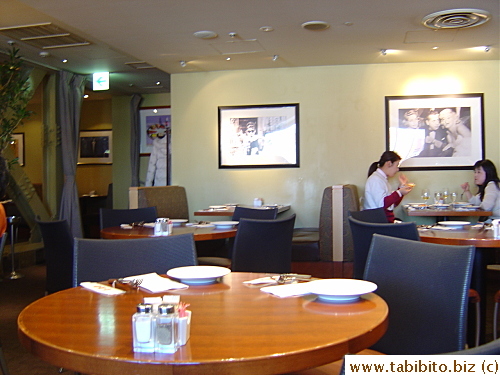 Table, chairs and booths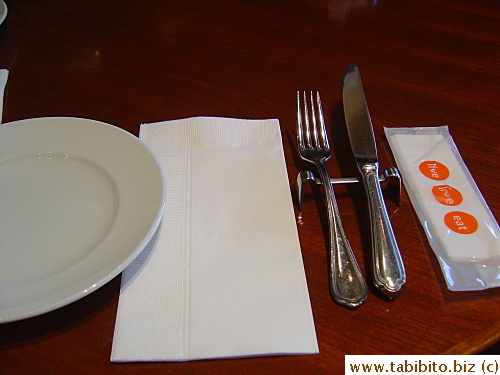 Table setting. The restaurant motto seems to be "live love eat" Okay, I hear ya!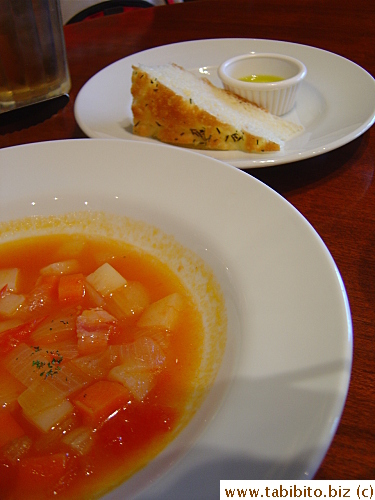 KL's soup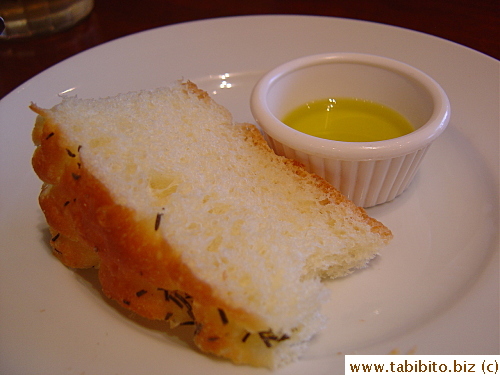 You can't tell from this picture, but the focaccia is small. It's the smallest piece of complimentary bread ever served to man. We needed a whole lot more bread to dunk in the accompanying olive oil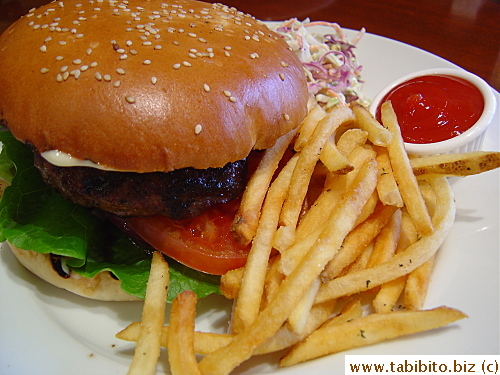 Puck Classic Burger with fries or onion rings, cole slaw and refillable drink 1800 Yen (US$17)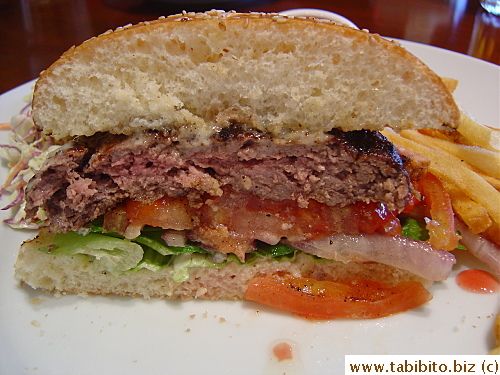 Juicy!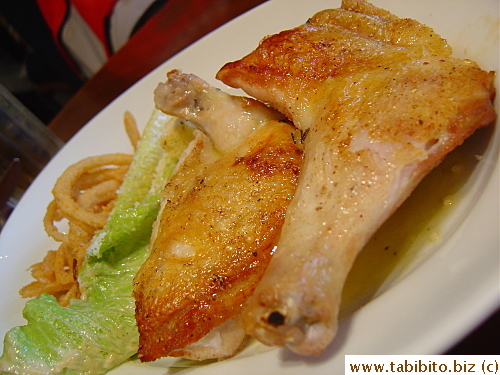 Rosemary Roast Chicken with soup or salad, onion rings and ceasar salad 1500Yen ($14)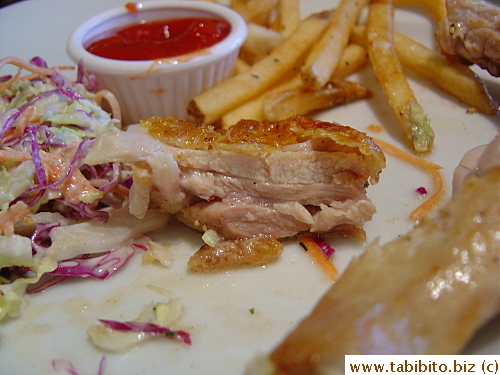 Mmmmm, tender and JUICY meat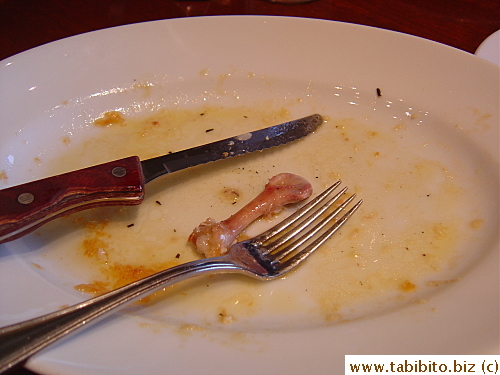 Just one wing bone left on KL's plate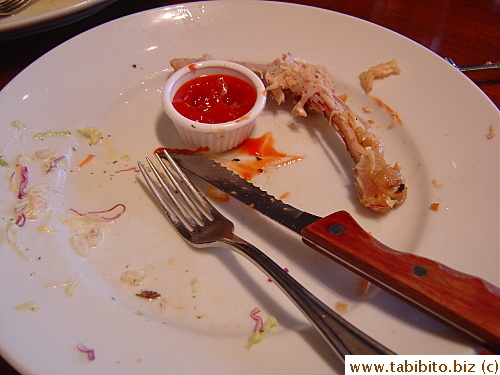 I cleaned my plate too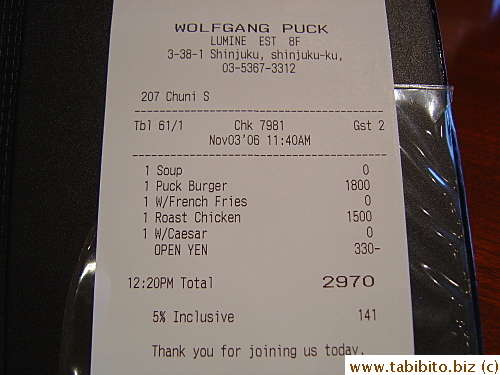 The check (we got 10% off by using a coupon KL printed out from a restaurant site)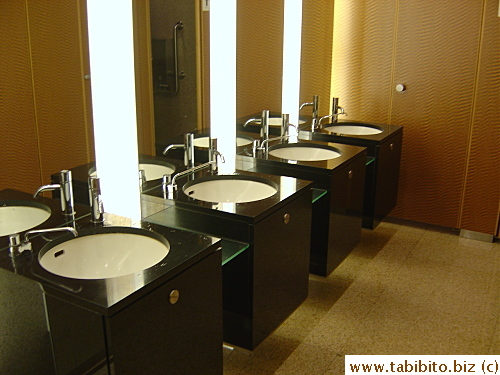 Toilet on the 8th floor of Mycity is modern and sleek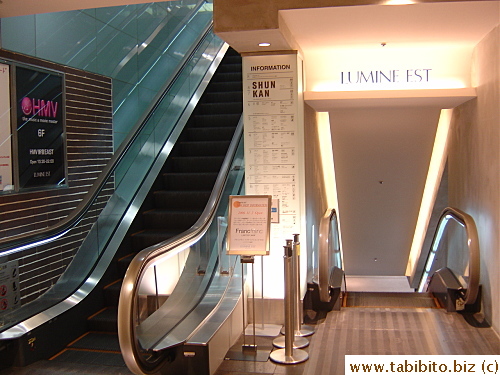 Escalator inside Mycity Building
---
Back to top