My Favorite: Mud Crabs (2007-10-11)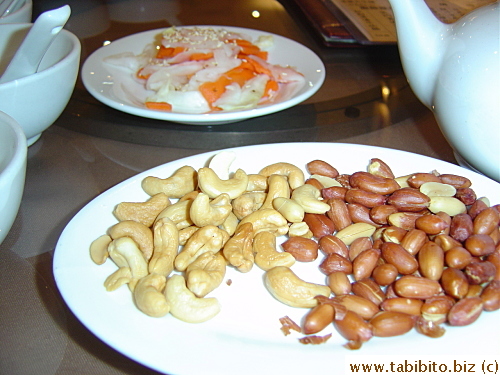 What could top last night's lobster other than MUD CRABS? Their firm, chunky and mega sweet flesh is just super yummy. This time parents took the whole family including Sophia's own to Hurstville Chinese Restaurant, an unassuming little eatery on the busy shopping street in Hurstville (hence the name of the restaurant, duh).
Sophia and Sam haven't changed much in four years but their kids have grown up a lot. Eleanor used to be a kid, now she's turned into a young lady; and Evangel looks different too. They both take up their father so much that we joke that Eleanor is Sam with long hair and Evangel is Sam with crew cut.

As usual, parents over-ordered and there were lots of leftovers which Sophia habitually hoards. Peter has become smarter these days and always takes a bento-ful for next day's lunch. Did I just sound like my siblings and I are gluttons? I myself certainly am, how else do you explain the weight gain?

Once again, thank you Dad and Mom for an expensive (A$409) but wonderful reunion-cum-pre-Moon Festival celebration meal.

Hurstville Chinese Restaurant 184 Forest Road, Hurstville
---
Back to top