Patissieria Again (2008-11-13)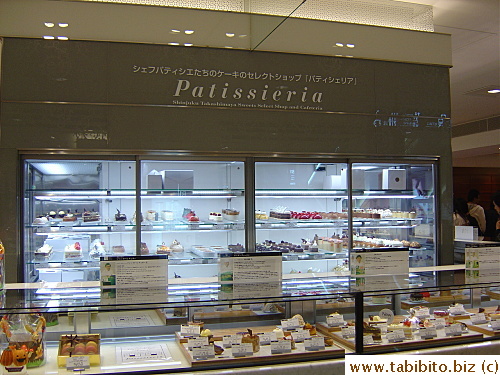 Patissieria
has installed a new and user-friendly system for customers to order cakes, i.e. self service. They have put out order forms and pens on mini clip boards so you can just mark the number of cakes you want beside the numbered cake names. After you are done, just hand the form to any staff, pay at the cashier and wait for the order to be packaged, very simple and easy.
Me being a non-cake eater tried their very new creation--chocolate tart--and found it pretty good. The crust was light, flaky but crispy at the same time and the filling was intensely chocolatey and bitter. I didn't try KL's cake so can't comment on it.

Are you jealous we live in Tokyo? Bawahahahahaha!!

BUT WE CAN'T GET REAL CHINESE FOOD HERE! T_T
---
Back to top