Roppongi Hills (2004-11-26)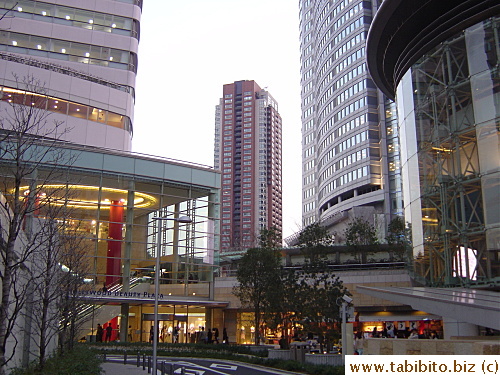 Roppongi Hills (
) has fast become the place where local people and overseas visitors hang out. The idea behind this posh site is to combine residence, commerce and cultural facility in one big infrastructure, and Roppongi Hills is just that. The most prominent building of Roppongi Hills is the 54-story Mori Tower in which an art museum, observation deck (1500Yen/US$15 for an adult admission) and a private club located. Other notable establishments in the complex include Grand Hyatt Tokyo and TV Asahi headquarters. Of the many shops in Roppongi Hills, a number of them sell brand name merchandise. The world's largest Louis Vuitton store is also located on the street bordering the complex.
Easily accessible by three subway lines, Hibiya Line is the one I always take. Exit 1C links directly to the concourse of Hollywood Beauty Plaza which is on the north side of the complex. The escalators there will take you up to the main ground where a giant spider sculpture welcomes/frightens visitors. I don't shop in Roppongi Hills, other than to buy foccacia from L'Atelier on the base of Mori Tower. The bakery-cum-restaurant makes the finest olive and sun-dried tomatoes foccacia in Tokyo. It is even better than the ones I ate in Italy.

I think Roppongi Hills is all hype and delivers little. This overrated complex is touted as a new tourist attraction in Tokyo, but apart from expensive stores and expensive restaurants, it is more of a place to see Japanese women show off their latest fashion and jewelry. If you consider that an attraction, go for it. Oh, and well-dressed residents of Roppongi Hills who strut inside the complex with their pooches (accessories) amongst a horde of visitors have a statement to make (to me anyway) : "I live in this swanky address, do you?"

---
Back to top