Random Cute Things And Book Sale (2008-10-21)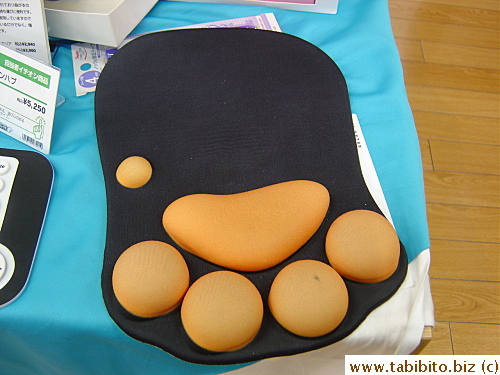 News for shoppers:
Browsed in the kitchen section of Tokyu Hands, Shinjuku (
) and saw a coupla cute things: combined mouse pad and wrist rest in the shape of a paw pad, and a pig-shaped thing (I don't even remember what it is, could be a DVD storage case).
While I'm at it, the foreign book section (7/F) of Junku Bookstore in Mitsukoshi dept store in Shinjuku is having a 50% sale on every single foreign book till 11/30. At half off, there're so many cookbooks I'm tempted to buy...

---
Back to top