Yum Cha To The Power Of Four (2007-10-07)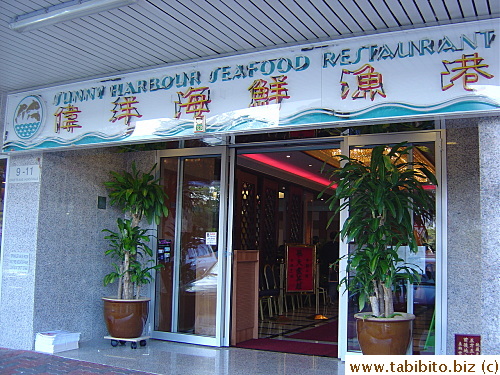 Nine full days in our trip and four yum cha lunch, almost one every other day! You can tell my family loves dim sum and frankly, so do we. KL met up with an old friend himself one day when he could've eaten his fifth yum cha lunch, but he opted for a western meal which I totally understand.
Incidentally the four restaurants we went to also increased in their yumminess in the order of our patronage . It's like one restaurant tried to outdo the last one and it succeeded. Don't get me wrong, I liked them all but it'd be easy to pick the winner out of the four if I had to. I'll post pictures of the first two today and the other two in seperate posts as there're too many pictures.

Rachel had already asked us if we wanted to go yum cha before we even left Tokyo which we said yes of course. After Peter came to pick us up at the airport, we went straight to my parents' house in Hurstville which is only about 15 minutes away. We spent a bit of time catching up with Mom and Dad and headed to Sunny Harbour Seafood Restaurant, a coupla minutes away by car. Rachel joined us later after she dropped the kids to Chinese school (Peter drove us to Miranda Westfield Shopping Mall after lunch and we would not meet my neice and nephew until we went back to his place after the shopping). Hurstville is a very convenient place for old Chinese like my parents because there's an almost mini Chinatown in the main drag and within walking distance to many apartment buildings and houses nearby including my parents'.

After a four-year absence, the dim sum tasted fantastic. I didn't jot down any prices of any dishes we ate in any restaurants this trip, so I can't tell you how much the individual dish cost, although I know the total bill of most meals. This one, however, escaped me. Thank you Peter and Rachel for treating us to our first meal in Sydney.

The next day was Sunday, a typical yum cha day for Chinese, so the same group of people from yesterday were off to Imperial Peking for another dim sum feast. We ate till our bellies almost burst but Mom never stopped asking us to try more new dim sum. Thank you Mom for treating everyone to a great lunch.

Sunny Harbour Seafood Restaurant 9 Crofts Ave, Hurstville Tel: 02-9585-1633
Imperial Peking 979 King Georges Rd, Blakehurst Tel: 02-9546-6122


---
Back to top